5 Things Every Parent, Coach and Educator Needs to Know About Superspecs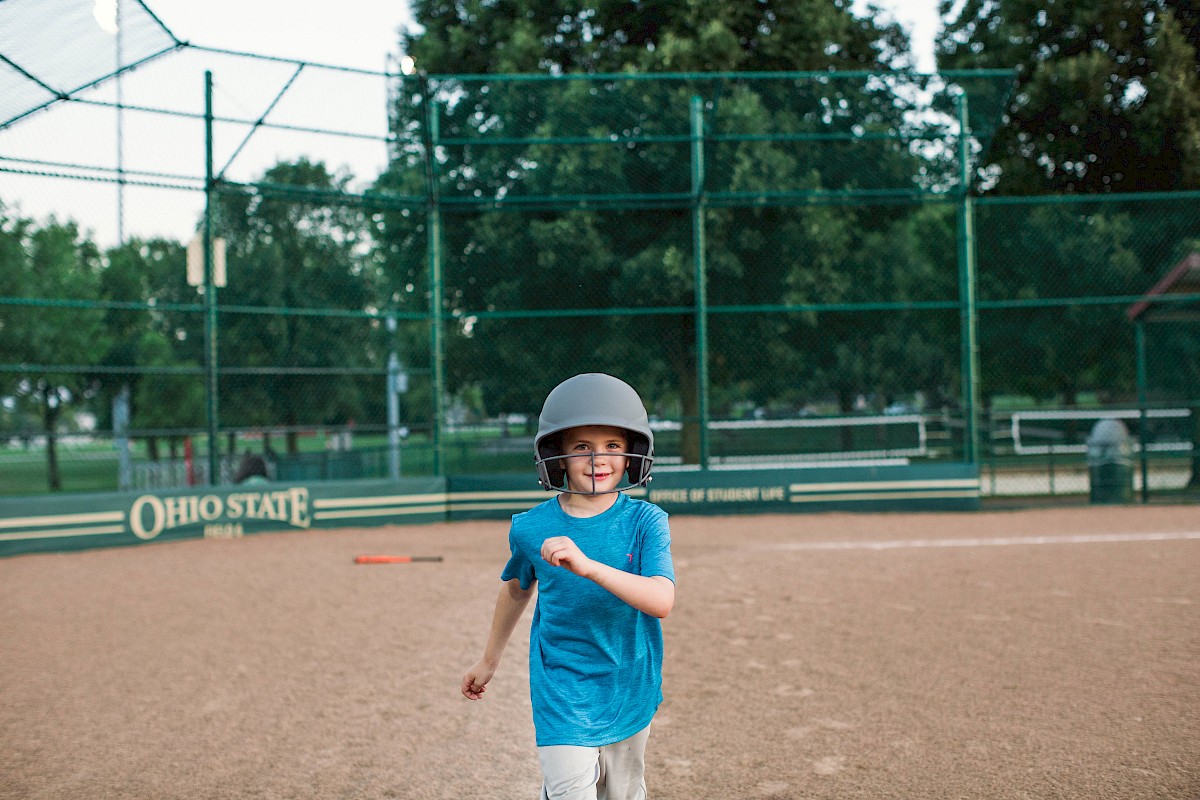 Bat: check, Glove: check, Superspecs: CHECK!
Finally! To many kids' (and parents'!) delight, some youth baseball organizers around the state have decided to begin the season amid decreasing COVID-19 restrictions. If your son or daughter has missed sports terribly, we completely understand. We have, too! And we're just as eager to get back to a little bit of summer normalcy—safely that is.
When we mention safety, we're not just talking about the pandemic, we're talking eye safety. Have you thought about it? That's ok; many parents haven't, until it's too late, that is.
Every year, more than 45,000 sports-related and recreational eye injuries are treated in emergency departments throughout the United States and more than half are suffered by children. Eye injuries are often the result of a high-speed ball, aggressive body contact, or a swinging/moving piece of sports equipment. It happens all too often. Fortunately, 90 percent of recreational eye injuries can be prevented with proper eye protection.
So, here are five things you need to know about Superspecs and why it's just as important as the other equipment you're rounding up before your child hits the field.
We provide FREE eye protective gear to youth athletes
As a program created by the Ohio Ophthalmological Society, Superspecs protects kids' eyes while they're playing by providing FREE baseball and softball helmets with face masks and sports goggles for basketball and soccer. Our programs are for Ohio children aged 18 and younger.
Superspecs aren't just for sports
Look, protecting kids' eyes is our number one priority regardless of the setting. For example, students can focus on learning with their free eye safety wear in vocational programs such as dental hygiene, heating and air technology, engineering and architectural design, welding and fabrication, auto body collision and repair, and auto services.
We have prescription goggles
Free prescription goggles for any activity are available for qualifying children who wear glasses. From the classroom to the playground, your kids never have to worry about taking them on and off. Our prescription goggles are conveniently multipurpose and functional.
It's about more than just kids' eyes
Teaching kids to regularly use protective gear builds lifelong habits of safety. In addition, athletes and students using protective gear experience a boost in confidence. Feeling free from fear allows them to fully focus on learning the skill at hand.
It's easy to apply!
And did we mention it's free? Our application process is open to any parent, coach, teacher, or advocate in the state of Ohio. Multiple teams and classroom requests can be completed in one easy application.
Does Superspecs sound like a good fit for your kids, students or athletes? We hope so because we aim to make eye injuries unheard of. We hope you'll join us in this mission to prevent the injuries we see far too often. For more information about our programs, follow us on Facebook, Instagram and Twitter.
–––––  
This work is funded either in whole or in part by a grant awarded by the Ohio Department of Health, Bureau of Maternal, Child and Family Health, Save Our Sight and as a sub-award of a grant issued by the Ohio Department of Health under the Save Our Sight program.